About
Claudia Campone founded Thirtyone in 2015 as a multidisciplinary Design firm after a wide international experience in the Retail Design field.
Thirtyone comes from an Italian expression: "Once you have done Thirty, you can also do ThirtyOne";
and we believe there is always room for that extra step further, leading to new discoveries.
In every creative process Claudia promotes a sharing design methodology with her team as well as every stakeholder.
Every projects becomes then a collective participated storytelling.

We really care for quality more than quantity.
We are patient and determined.
We are fast and accurate, and we love to be challenged!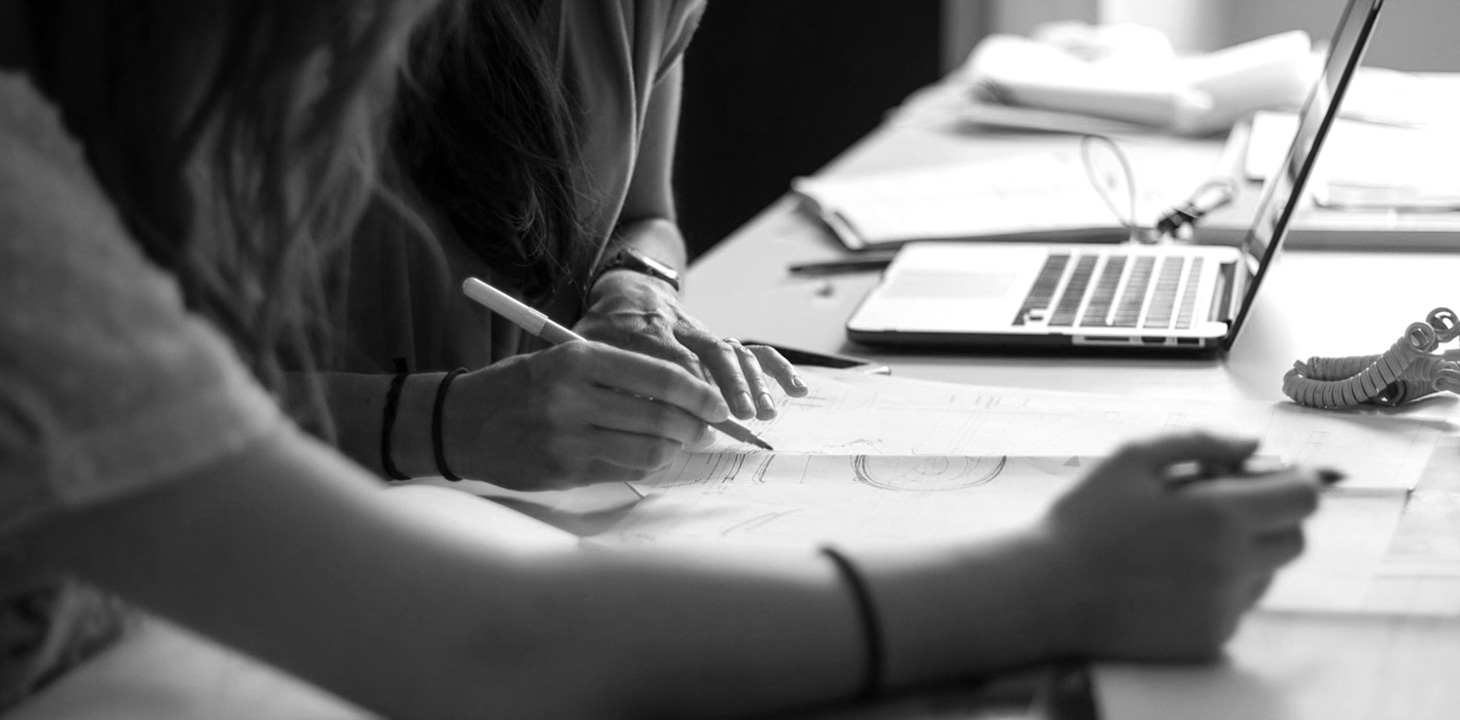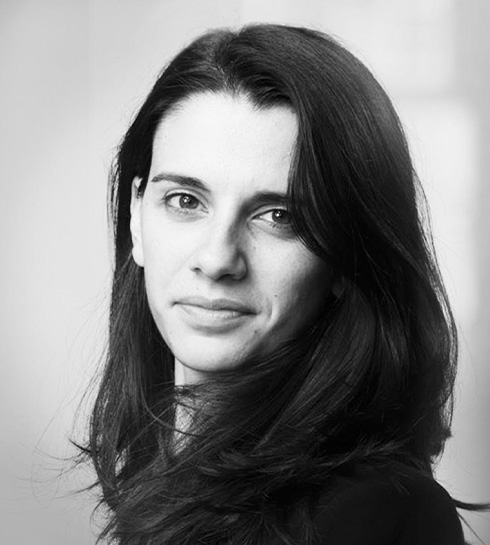 Claudia Campone
Founder & Director
She graduated with honors at Rome-Sapienza University with a Master in Design, Art and Visual Communication. She spent one year in France at EDNA Ecole and then worked in Shanghai in 2007 as Interior Designer.
In 2008 she joined LVMH group (Fendi) as Designer and Project Manager: over 8 years, she delivered many projects worldwide. Her projects have been on display at Milan Fuorisalone every year since 2016 and published in the main Design magazines. Since 2015 she has lectured at CREA Ecole in Geneva, RUFA Roman University of Fine Arts, Iowa State University in Rome as well as Istituto Marangoni in London where she teaches Interior Design and Visual Comunication since 2018.
When she was 3 years old Claudia received her first box of colouring pens and hasn't stopped sketching since.
Her drawings and illustrations have been used in editorial projects, wallpapers and textile.
More informations on: www.claudiacampone.it
How we work

Our work is about an everyday practice of overcoming problems by finding solutions, asking more questions without settling for the first answer, anticipating the unexpected and looking for the best result, always.Our approach is double: we are designers and managers and we deal with pure creativity whilst keeping an eye on market and feasibility constraints. Our services:
Concept Design
Construction Design
Time and Cost Management
Experience Design
Our clients and partners
People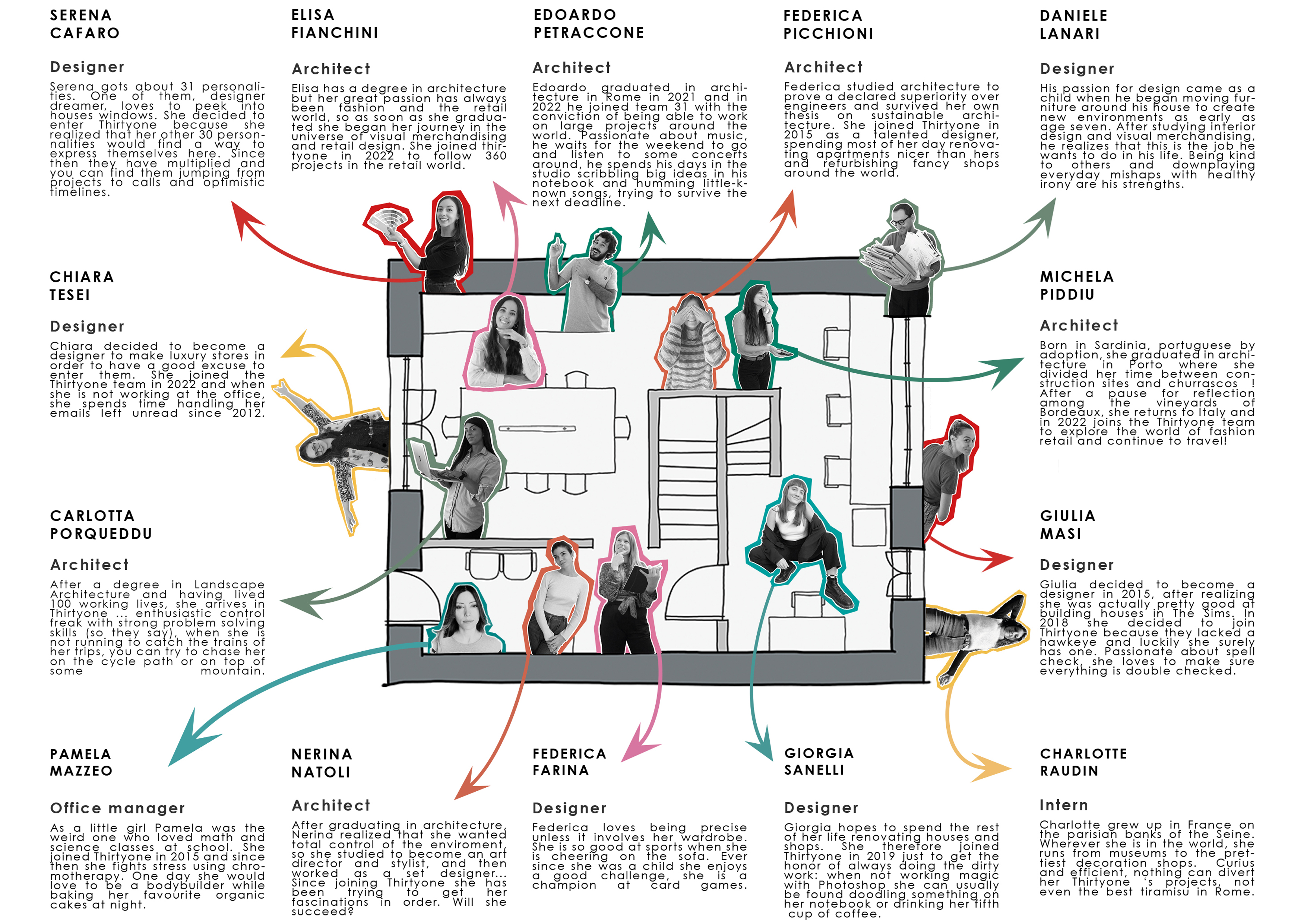 Have also worked with us
Alberto Sabellico, Diego Sacconi Rossi, Simone Bennati, Iris Pedro Tatay, Giulia Facioni, Federica Batta, Eleonora Milani, Alma Betarice Rotaru, Valerio Montagnolo, Maria Francisco, Miriam Saviano, Daniela De Luca.
Awards

2020 BIGsee Interior Design Award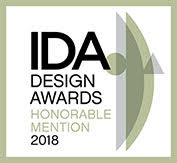 2018 Honorable mention International Design award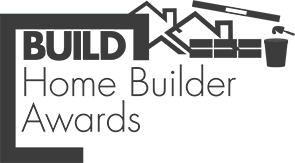 2019 Home Builder Award

Careers
Thirtyone is growing and searching for new talent to join the company in this exciting context. We are looking forward to connecting with Project Developers and Project Managers. Do not hesitate to send us your CV and portfolio at info@thirtyonedesign.it.