Memory Foam – Posthome, Milano Via Teodosio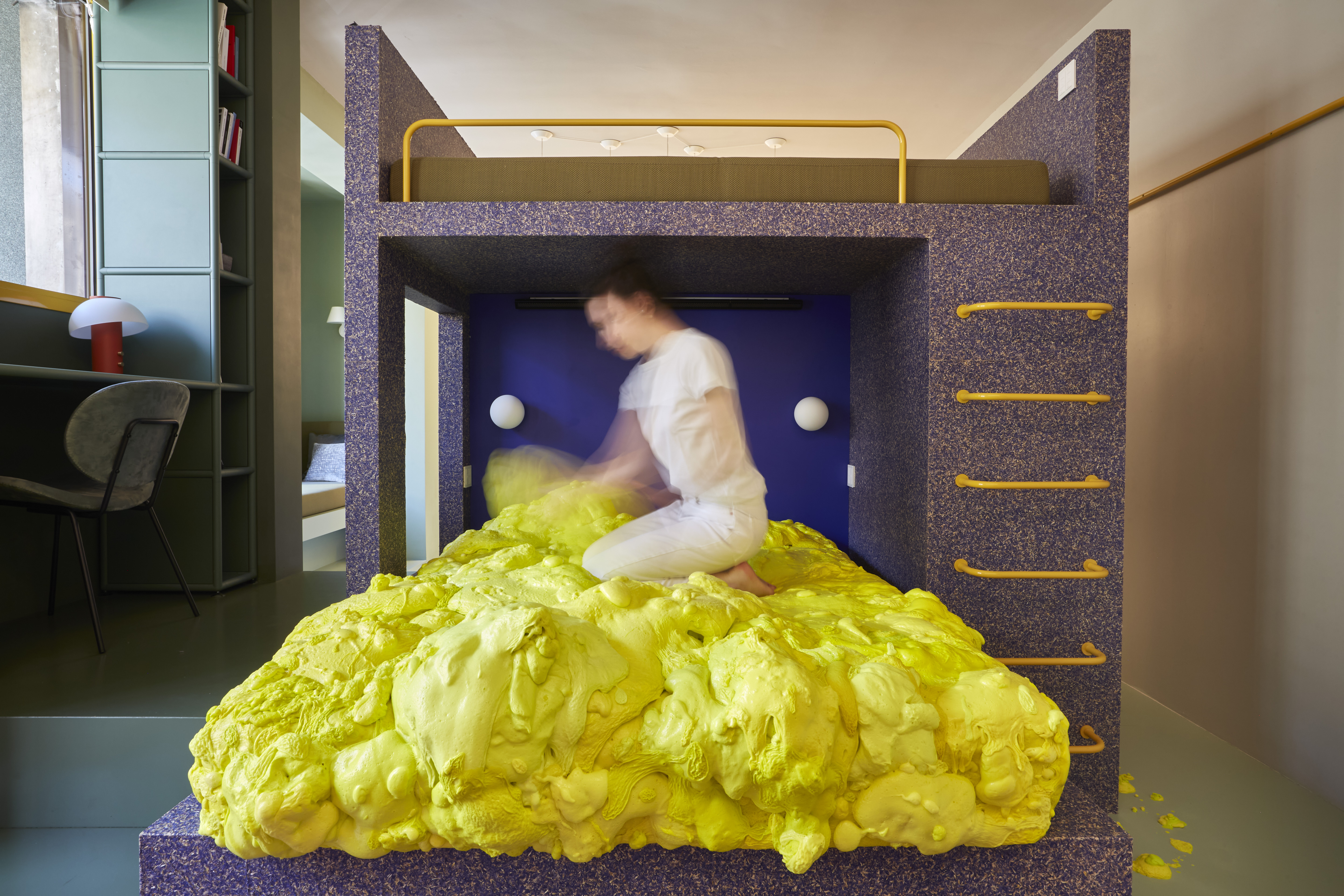 About the project
When:
2023

What:
Design Mentorship

Installation by:
Guglielmo Maggini

The concept develops from an essential piece of furniture in the house, the bed placed inside the central cube, and explores the material that makes up the mattress: memory foam, a technical term now entered into common vocabulary to indicate an element capable of adapting to the unique characteristics of the individual, following their shapes, weights, and habits.
The artist initiates an action of subverting functionality by creating a three-dimensional object with bright colours that covers the space, betraying its ergonomics: it is no longer the support that responds to the needs of the body, but the individual who is forced to adapt to the surface, undergoing a physical experience.
The Memory Foam installation – named after the material – outlines a surreal landscape: plateaus, hills, and plains with magmatic shapes emerge from the surface of the mattress in a story with pop colors.
Photo credit: Carlo Lavatori